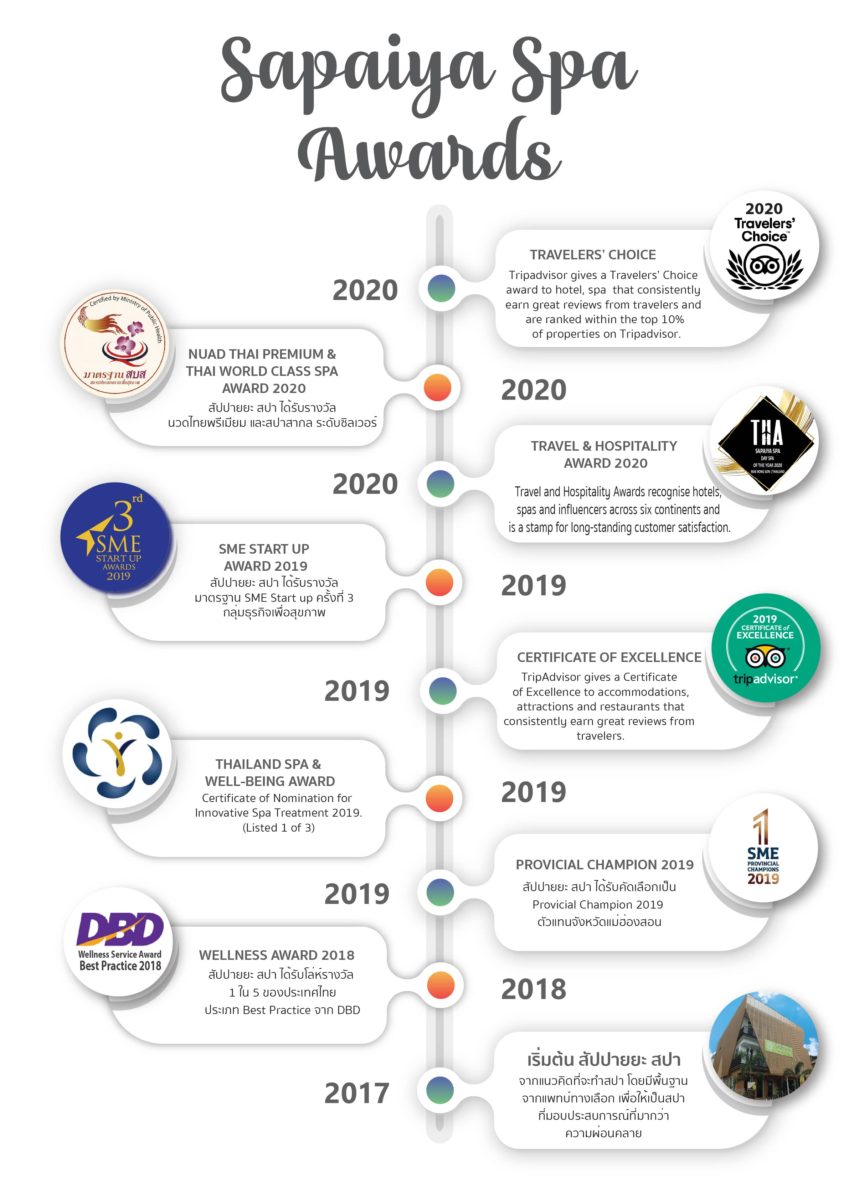 Introducing Sapaiya Spa:
Your Oasis of Relaxation and Exceptional Service
Are you in need of a rejuvenating escape from the hustle and bustle of everyday life? Look no further than Sapaiya Spa, where we bring together expertise, serenity, and attention to detail to offer you an unforgettable spa experience.
Discover the Difference:
At Sapaiya Spa, we pride ourselves on being more than just another spa. Our dedicated spa manager and highly knowledgeable staff are committed to helping you find the perfect treatment tailored to your needs. Whether you're seeking relaxation, stress relief, or pain management, our team will ensure you receive the best care and personalized attention throughout your visit.
Impeccable Cleanliness and Hygiene:
Your well-being is our top priority. Step into our spa and experience a spotlessly clean and hygienic environment that surpasses your expectations. We maintain rigorous standards to ensure every corner of our spa is pristine, creating a safe and tranquil haven where you can unwind and let go of your cares.
Unwind in Tranquil Ambience:
Indulge your senses in the serene and soothing ambiance of Sapaiya Spa. As you enter our tranquil sanctuary, you'll be enveloped in a cocoon of aromatic scents from our carefully selected essential oils. Our serene, quiet, and private spaces provide the perfect atmosphere for you to relax, unwind, and escape from the outside world.
Experienced and Skilled Masseuses:
Our team of masseuses is handpicked for their expertise and experience in delivering exceptional massages. With their extensive knowledge of various techniques and therapies, they skillfully adapt each session to suit your preferences and needs. Whether you desire a gentle touch or deep tissue work, our masseuses will expertly address your specific concerns and provide a truly tailored experience.
Attention to Every Detail:
At Sapaiya Spa, we believe that every detail matters. From the moment you walk through our doors, we focus on ensuring your complete satisfaction. Our attentive staff pays meticulous attention to massage pressure, targeting your body's specific focus points to provide the utmost relief and relaxation. We take pride in going above and beyond to exceed your expectations, leaving you feeling rejuvenated and restored.
Worth Every Penny:
We understand that quality is priceless, which is why we offer an experience that's worth every penny. While other massage shops may compromise on standards and consistency, Sapaiya Spa maintains an unwavering commitment to delivering exceptional quality and service. Our satisfied customers consistently rave about their experiences, and our 4.8-star rating on Google Maps is a testament to our dedication to excellence.
Join the Sapaiya Spa Experience:
Embark on a journey of ultimate relaxation and well-being at Sapaiya Spa. Discover the difference of a spa that truly cares about your needs, provides an impeccably clean environment, and employs skilled professionals to deliver extraordinary massages. Pamper yourself and experience the bliss that awaits you.
Visit Sapaiya Spa today and unlock a world of tranquility and rejuvenation. Book your appointment now and let us guide you towards a state of complete bliss.
Account Name: Sapaiya Spa and Clinic Co.,Ltd.
Account Number: 030-865-2920
Bank Name: Kasikorn Bank/Saving
SWIFT CODE: KASITHBK
Address:
SAPAIYA SPA AND CLINIC CO.,LTD.
412 Moo 8 Wiang Tai Pai Mae Hong Son
Thailand 58130
Tel: +668 12366644